IT that works for your business!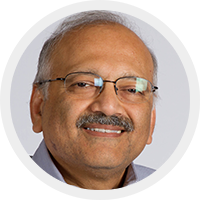 Since year 2000, Biz Tech Helpers has grown as a complete technology solution provider to Small Business and SOHO users.  We are 100% committed to making sure small business owners and home users have the most reliable and professional IT service in the Greater Philadelphia area. Our team of talented IT professionals can solve you IT problems once and for all.
Here's why so many businesses depend on Biz Tech Helpers for complete IT services and support:
REASON 1 – We are a small business and understand small business and SOHO users' technology needs. We will not oversell you complex solutions which you won't be able to benefit from.
REASON 2 – We price our services fairly and reasonably. You get what you pay for is true in the IT business as in most others.
REASON 3 – We take the time to learn your needs and help select and implement the right solution to help you reach your goals.
REASON 4 – We provide complete managed services for your IT Security, Data protection and system performance.
REASON 5 – We really enjoy what we do and take pleasure in helping our customers and users solve their computer issues and do their jobs better. Hence the word Helpers in our name!
Our custom service packages deliver what you need and want without going over your budget. From on-premise servers, cloud services to data backup, Biz Tech Helpers here to team up with you and your company for expert support.